IL CREPACCIO
presents
SERENA VESTRUCCI
opening
giovedì 31 maggio, dalle 19:00/ Thursday May 31, from 7
2012

COSE CHE SI MUOVONO NEL CREPACCIO AD UNA LENTEZZA TALE DA SEMBRARE SOLO CAMPATE IN ARIA

*
2012
Materiali vari, una settimana
*
Durante i 10 giorni in cui la vetrina de IL CREPACCIO è rimasta allestita con il mio intervento, tutto ciò che ho esposto ha modificato la materia degli elastici a cui era legato, tendendo a cambiare posizione e scendere: muoversi impercettibilmente verso il basso.
Ho voluto far lentamente precipitare quella collezione di cose che è la base da cui partono tutti i miei appunti.





THINGS THAT MOVE SO SLOWLY IN THE CREVASSE THEY SEEM JUST UP IN THE AIR

**
2012
Different materials, one week
**
During the 10 days in which the showcase of the IL CREPACCIO was set up with my project, all the things that I have exhibited have changed the material of the elastics on which they were tied, tending to change its position and come down: move imperceptibly downward. I just wanted to make slowly precipitate that collection of things which is the basis from which depart all of my notes.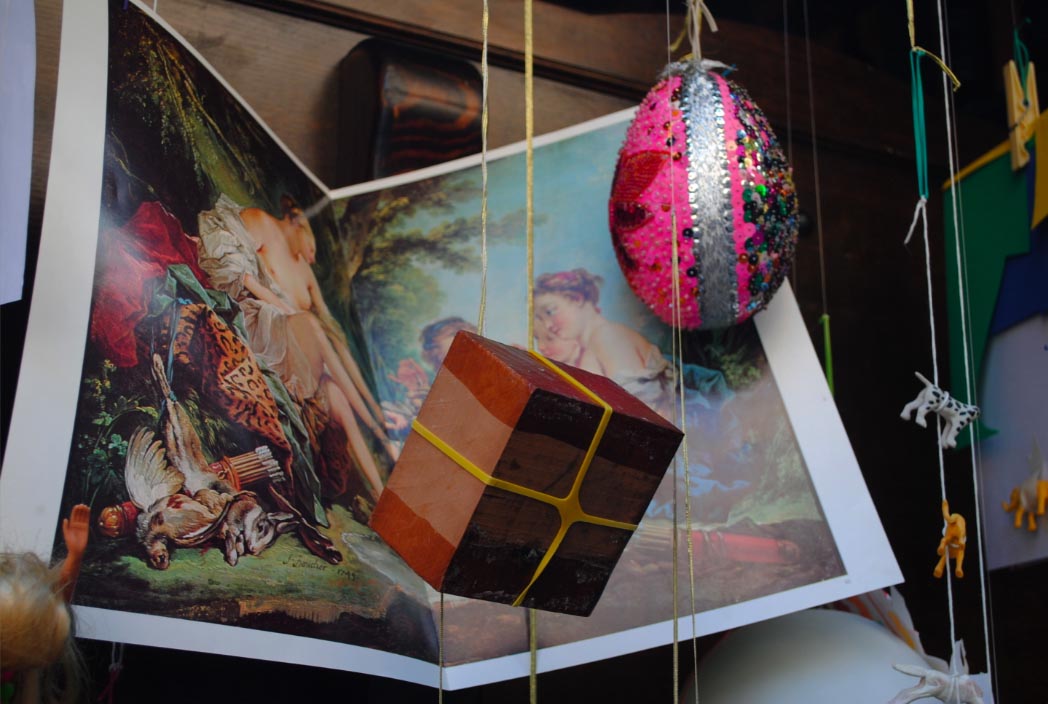 ---> home